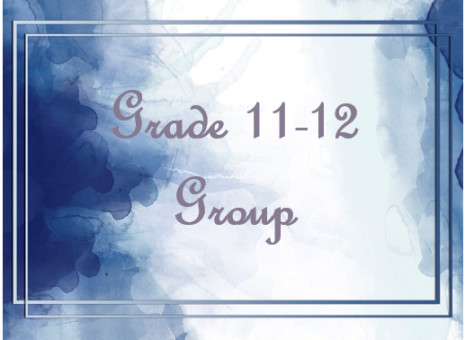 This Group is Run by Sera Lizée!
Programming wil resume again in the fall:)
Source (Grade 11 and 12)
Gloria Patri (Grade 12)
E3 Evenings-Run by FACETOFACE
What: An E3 Evening includes some fun, a great live talk, small group discussions, prayer, and a challenge to go forward with.
Why: Because you deserve excellent opportunities for fellowship and growing in your faith.
For who: All high school youth (ages 14-18) and young adults who are desiring to dive deeper into their faith.
Lead by: FacetoFace Ministries
For more information on E3 and Face to Face check out their website: f2f.ca.
For dates and reminders text: F2FE3 to 1-306-952-5708
"My Gen" (Youth Rally)
Students ages 13-18 are invited to join us for this gathering of young people from all over the archdiocese.
MYGEN is back!! It will take place in May this year instead of the usual March date.
It WILL look different. We are taking it on the road! There will be satellite sights throughout the archdiocese with portions of the day taking advantage of live stream to still connect us all together.
Watch for announcements of a theme, guest speakers and a firm date coming soon to www.mygenrally.ca
FAM Night
FAITH . AUTHENTIC . MISSION (FAM)
This is Christ the King's NEW youth group! This event is for grades 6-12. You may be thinking that is a large range. We will have moments of bonding and growing together and also times where we will separate into Junior and Senior groups to have more age-appropriate faith formation. They started this program because they wanted to be united as a CTK FAMily and are inviting the resurrection youth to be part of their family as well! This is the first year running this program, and they are excited about all the potential that they have to join their two previous groups (Alto & Momentum) together!
Due to Lent and Covid-19 restrictions, FAM night has moved to SUNDAY, Feb 28, from 3:30-5:00 pm!
Registration is required! To register go to Christ the King's parish website