Due to the COVID-19 restrictions all Masses are now limited to 30 persons.
Select the appropriate link below to sign up for weekday or weekend Masses.
Names will be randomly selected and those selected will be contacted via email.
NOTES:
The cut-off time to pre-register for a weekend Mass is Thursday at noon of that week.

Please be sure to also check your email spam folder and/or be sure that your email security settings will allow our email messages.
Please see the video below to see the updated Mass protocol.


Join the Resurrection Parish Lenten Challenge!
Today, Christians strive to "give up" something during Lent in the categories of almsgiving, prayer, and fasting.
Can you give up coffee for a day? Can you give up social media for a day? Join the Resurrection Parish Lenten Challenge and to reflect on Lent this year, we'll send you an email each day for 25 days during Lent. Each email will contain a challenge to help you grow closer to Christ this Lent, in preparation for Easter. Perhaps you'll choose to take one of these challenges and commit to it every day until Easter!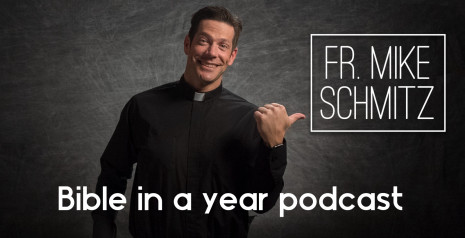 The Fr. Mike Schmitz Bible in a year audio podcast.
Are you one who struggles to make full sense of the Bible? This Bible in a year audio podcast by Father Mike Schmitz will take you through a Bible timeline as well as all books of the Bible over the next 365 days according to how they fit into the story. The podcasts are 20 minutes or less each so it's easy to get caught up.

Sacrament Preparation
Sacrament preparation for the upcoming year will begin shortly. There is still time to register.
Confirmation with First Eucharist – children in grade 2 or higher
Reconciliation – children in grade 4 or higher
Due to the Saskatchewan Health Authorities ongoing changes to the size of gatherings we will not have face to face classes. We have decided to deliver the program using virtual presentations instead.
If you would like to register your child,
please contact the parish office as soon as possible at… sacraments@resurrectionparish.ca



Sign up with our Flock Note service to receive our weekly electronic bulletin and/or updates from Resurrection Parish that are relevant to you.
Pick and choose the information that you'd like to receive and modify your choices at any time.
Click on the banner above, fill in the form below
or text ourparishonline to 514-900-0130