Vacation Bible School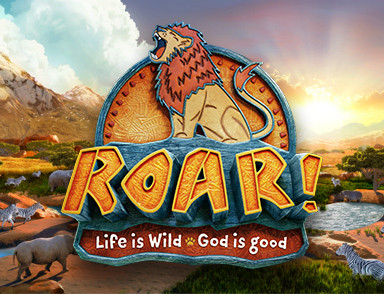 Registration for VBS 2019 Coming this Summer!!
This Summer's Theme: ROAR!
CLICK HERE TO REGISTER (BOTH PARTICIPANTS AND VOLUNTEERS)
Monday, JULY 8 - Friday, JULY 12, 2019
NEW THIS YEAR. 5 DAYS INSTEAD OF 4!!
More details on VBS coming soon!
VBS is open to students who have completed Kindergarten to completed grade 4.
We may also have a Junior Leader program for students in middle school.
How can you help?
Each year, it takes over 60 volunteers to make VBS run smoothly. This includes everything from running the program stations, to decorating, to making snacks. Here are the ways you can help:
If you want to help months before VBS: we are having a build night. There are many tasks to help with, everything from building stage props, to tracing and cutting patterns on paper. RSVP to Jesse at youth@resurrectionparish.ca. (This is a great way to get some Christian Service Hours in!)
If you want to help the week before and the week of VBS: we are always in need of help decorating the church.
Unable to help in any of these ways? There are still possibilities:
Pray for the program - that Jesus will touch the lives of the leaders and students who participate
Donate items - Once we know what's needed, we shall post it here and the bulletin!
​Previous Vacation Bible Schools
2018 - Shipwrecked
2017 - Maker Fun Factory
2016 - Cave Quest
2015 - Everest
2014 - Blast Off!
2013 - Hay Day
2012 - Sky
2011 - Hometown Nazareth
2010 - Baobab Blast
2009 - Cruisin' With Christ