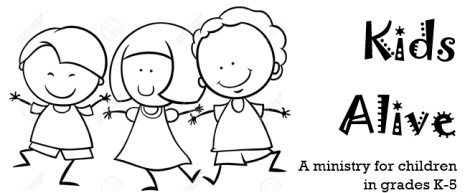 Kids Alive
A Ministry for Children in Kindergarten to Grade 5
Kids Alive is a monthly program that helps children develop in their faith through interactive lessons based on bible stories, and engages children in different activities, like games, crafts and science experiments.
Join us this year as we learn about the Saints - real life people who followed Jesus!
Mark your calendars for the following dates and times:
Saturday September 9 - 1:30-3:30
Saturday October 14 - 1:30-3:30
Saturday November 4 - 1:30-3:30
Saturday December 2 - 1:30-3:30
Saturday January 13 - 1:30-3:30
Saturday February 3 - 1:30-:30
Saturday March 3 - 1:30-3:30
RSVP's are appreciated each month. Please contact Lauren to RSVP or for more information.
There are some exciting changes coming to Kids Alive in April. Watch this page and the bulletin for more information after Christmas.