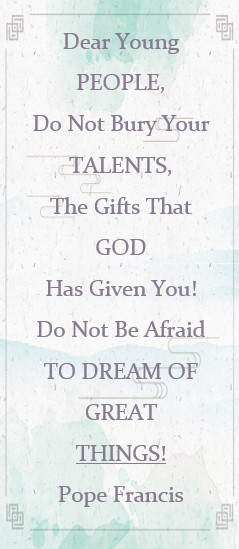 Monthly Events still happening
despite Covid 19:
Source/Foundation (High school students)-Registration Required
Gloria Patri (Young Adults)-Registration Required
E3 Evenings (All high school youth (ages 14-18) and young adults who are desiring to dive deeper into their faith)-Over Zoom No registration required.
Young adult night (1st year university-35 years old)
Kids Alive (Kindergarten-Grade 5)
etc!
For updates join our Facebook or Instagram family:
Youth Ministry
Welcome to Youth Ministry at Resurrection Parish!
We are a dynamic ministry for youth, young adults and their families. We want to support the total development of the young people in our parish by encouraging healthy relationships, positive habits, and, most importantly, a love of God.
Serving youth in the parish and neighboring Catholic schools, we offer diverse programs to help all youth and young adults take the next step in their faith journey. See the list below to find the right program for you!
Please look at your grade category to find out what youth events are currently available to you!
Youth Ministry Coordinator- Sera Lizée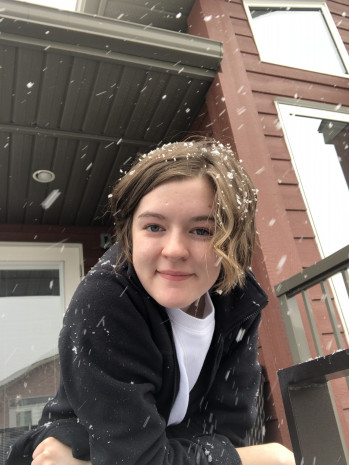 Here are a few questions to get to know me:
​What brings me joy?
My faith!!!! My Family (immediate, extended, and the family I have made with people I have collected over the years)! Nature (specifically: plants, the stars, the ocean/lakes, the sunset/sunrise, the mountains, and Saskatchewan forests)!
What's my Favorite sport to participate in?
I don't have a favorite sport; however, I love jogging/running, hiking and going to the gym!
What's my favorite book?
I am not a fan of reading... but my favorite books so far would have to be the bible and my psychology textbooks.
What's my favorite song?
It changes constantly!!! but one song that has been a go-to throughout all of high school is: It Is Well-Live by Bethel Music
What is my favorite thing about working with youth?
Talking to them one on one on their bad days and their good days!!!! OH, and the hugs :)!!!