Liturgy & Worship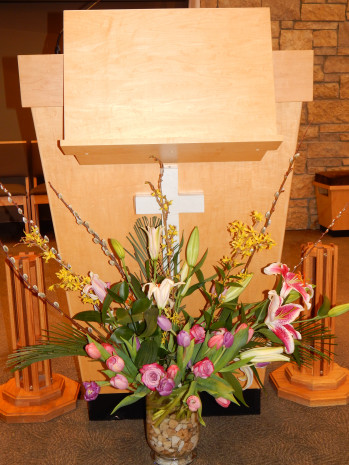 Resurrection Parish offers many opportunities for our parishioners to become more involved in the celebration of the Mass. We encourage all members of our parish, young and old, to prayerfully consider offering your special time and talents to serving at one of our Masses.
We provide training in all Liturgical Ministries so you need not have any prior experience. We offer several different Liturgical Ministries for parishioners to become more involved in the Mass.
By volunteering you are committing to being scheduled during your preferred Mass time for six months.
For some information on the different ministries available, you can look at this document: Serving the Liturgy or visit the ministry pages on this site.
UPDATES AND ANNOUNCEMENTS
Be sure to check here for reminders, announcements and other updates from the Liturgy Committee or parish staff.
Due to the "live" nature of our schedule, we are able to take new weekend Mass ministry volunteers all year round. You don't need to wait until the next schedule. Please leave your name at the Welcome and Information Desk with your Mass time preference and ministry choice. You'll be put in contact with the ministry trainer. Check each ministry tab to the left to find descriptions of each ministry.
Ministry volunteers must be trained. If you are scheduled already and have not received up to date training, please contact your trainer or the office to arrange for training and updates.
Ministry Schedule
You can visit the online Ministry Scheduler here and login as an existing user. You can see your schedules, request substitutes and fill in for sub requests through this program.
You can access the schedule without logging in here:
Ministries
Collection Counters
Welcome and Information Desk