Liturgy & Worship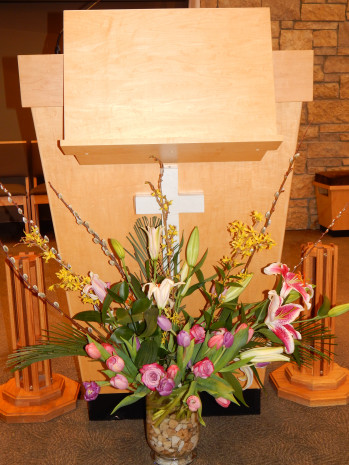 Resurrection Parish offers many opportunities for our parishioners to become more involved in the celebration of the Mass. We encourage all members of our parish, young and old, to prayerfully consider offering your special time and talents to serving at one of our Masses.
We provide full training in all Liturgical Ministries so you need not have any prior experience. We offer several different Liturgical Ministries for parishioners to become more involved in the Mass.
For some information on the different ministries available, you can look at this document: Serving the Liturgy or visit the ministry pages on this site.
As our Masses have returned to full capacity, Ministers are greatly needed in all areas! Please contact the parish office if you are interested in serving!
Ministries
Collection Counters
Welcome and Information Desk