Prayer for the Pre-born Children
Loving Father,
Today I pray for your powerful intercession to end abortion in Canada.
As your humble servant, I commit to never be silent, never be passive and never forget the pre-born who can be legally killed at any time.
I ask for compassion to comfort those suffering from abortion, wisdom to guide those considering abortion and courage to challenge the status quo that allows abortion.
Let me be a defender of life.
I ask this in Jesus' name.
Amen
---
Since the Morgentaler decision of January 28, 1988, there have been no laws whatsoever to regulate abortion in Canada through all nine months of pregnancy.
In Saskatchewan each year, there are almost 2,000 abortions committed in publicly-funded hospitals.
On January 28th, wear a green ribbon and remember the 3 million Canadians who have lost their lives to abortion


Due to the increased prevalence of the Omicron strain of the Covid-19 virus, and with guidance from the Archdiocese of Regina, Resurrection Parish will be postponing and/or canceling in person gatherings (except for Masses) at our church for the immediate future. Whenever possible we will attempt to replace in person gatherings with virtual meetings.
Please watch your email, our website and our bulletin for ongoing updates on this matter. We sincerely apologize for any inconvenience that this may cause but it is imperative that during these times we take whatever measures necessary to keep everyone healthy and safe.
If you have any questions, please do not hesitate to call our Parish office at 306-352-0800.


Sorry, there will be no Children's Liturgy during the 9:00 am Mass until further notice.

ADORATION FOR LIFE
Do you need to be refreshed and renewed? Come sit in the presence of Jesus for an hour and soak in His love. Adoration on Friday February 4th is from after the morning Mass until 12:30 NOON. Come and pray for an end to abortion, euthanasia, assisted suicide and human trafficking. Also pray for an end to COVID and the needs of Resurrection parishioners. Our God is faithful. Let us come to him and lay before him our needs.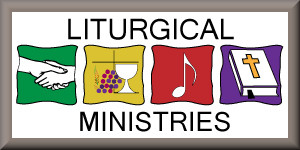 As each one has received a gift, use it to serve one another as good stewards of God's varied grace.
(1 Peter 4:10)
We're looking for people to sign up to help out with all liturgical ministries. Even if you had helped in the past; please take this opportunity to sign up again as we slowly get our Masses back to normal. CLICK HERE to sign up.
Thank You!

Per Saskatchewan Health Authority guidelines Masks must be worn inside the building.
The following practices will remain in place:
Hand sanitizing upon entering the church and before receiving the Eucharist.
We continue to maintain some social distancing at the Masses.
Communion is distributed to the congregation in their pews.
A quiet space is available in the youth room if required, however there are no shared toys available in the room.
We continue to sanitize the Church after gatherings
We thank you for your understanding and respect that everyone has their own individual comfort level.
The proper wearing of masks is required when attending Mass or any other events at the Church


Sign up with our Flock Note service to receive our weekly electronic bulletin and/or updates from Resurrection Parish that are relevant to you. Pick and choose the information that you'd like to receive and modify your choices at any time.
Click on the banner above, or text ourparishonline to 514-900-0130