Welcome To Resurrection Roman Catholic Parish
Weekday and Sunday Mass LiveStream
Masses are streamed live at 9:00 AM daily. https://livestream.com/accounts/17094656.
Holy Week LiveStream Schedule
Holy Thursday: 7:00 PM - https://www.youtube.com/watch?v=SQI8vptnz1M
Good Friday: 3:00 PM - https://www.youtube.com/watch?v=P4NCNMCFXfo
Easter Vigil: 8:30 PM - https://www.youtube.com/watch?v=1GoeILGlS9Q
Easter Sunday: 9:00 AM - https://www.youtube.com/watch?v=Wl0bUThad3s
Additional LiveStreams
CLICK HERE to view these additional LiveStreams
Tenebrae – Friday, April 10 at 8:30 pm
Liturgy of Blessing for Easter food* – Saturday, April 11 at 3:00 pm
*Please be advised that due to the church closure we will not be able to bless Easter food at the church. We will be livestreaming a Liturgy of Blessing for Easter food which we invite you to join from your home.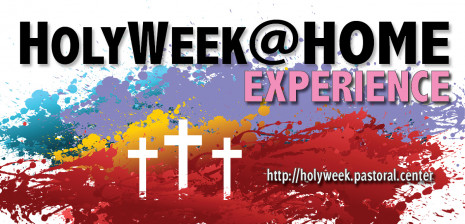 CLICK HERE to access our page of Holy Week resources for you and your family to use at home.
---
---

Resurrection Parish Covid-19 Update – March 31, 2020
Until further notice, in order to stop the spread of the Covid-19 Virus, all Masses, events, and liturgies have been cancelled. Archbishop Bolen has removed your obligation to attend Sunday Mass. (Please see the link below to the letter from Archbishop Don)
We will be LiveStreaming Mass – available starting every morning at 9:00 am onwards. Mass can be watched at any time during the day as they will stay on LiveStream. Please see the link on our website.
Stations of the Cross will be available on LiveStream all day.
Effective Monday March 23, the parish office will be closed, however, phone calls and emails will be answered.
Please watch for continued updates on our Website, and by Flocknote.
May God Bless you all!

CLICK HERE for the March 18th, 2020 letter from Bishop Don.
---
HELP NEEDED!
We are looking for Good Samaritans who would be willing to run errands, as needed, for those who are ill or quarantined. The efforts would be coordinated through the Archdiocese of Regina Samaritan Project. There would be no contact with people who are quarantined or ill, as all deliveries would be left on the doorsteps.
We need volunteers in all areas of Southern Saskatchewan. It would be required that the volunteers pay for the items up front (to a maximum of $50), and would be reimbursed when the items are delivered (via cash, cheque, or e-transfer). The Archdiocese of Regina will monitor things closely, to ensure that neither volunteer nor participant are taken advantage of.
The Archdiocese of Regina fully respects our government's request for social distancing at this time. It will be the expectation that the volunteer would do this in the safest and quickest way possible, without compromising their health or the health of others.
If you are willing to serve in this way, please register ASAP at www.regpacks.com/ArchReginaHelps.
Melissa Gurash
Support Staff
Archdiocese of Regina
---

Click on the image above to join our FlockNote service and receive the latest updates from Resurrection Parish.
Or text ourparishonline to 514-900-0130
---

Bishop Robert Barron is an author, speaker, theologian, and founder of Word on Fire, a global media ministry. Word on Fire reaches millions of people by utilizing the tools of new media to draw people into or back to the Catholic Faith.
To sign up to receive the Word on Fire resources via the Resurrection Parish FlockNote service text "WordOnFire" to 514-900-0130
---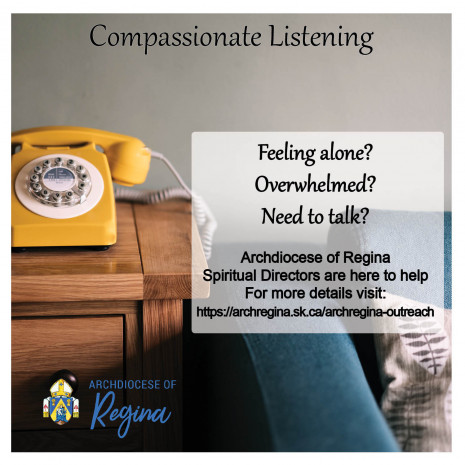 If you find that during this difficult time you need a compassionate listening ear, CLICK HERE to link to the Archdiocese outreach page for a list of spiritual directors and candidates in training.