Are you wanting to take a deeper step into Lent this year?
Seeking an opportunity to grow closer to Jesus?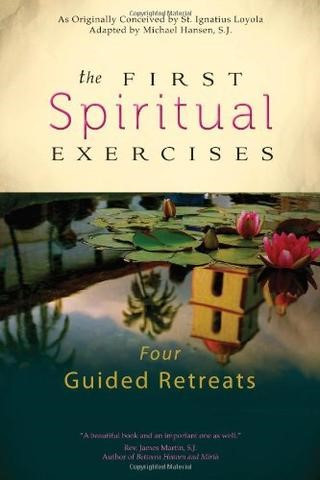 Join Lisa Polk for the last four weeks of lent on a retreat without getting away from ordinary life.
The Spiritual Exercises are a compilation of meditations, prayers, and contemplative practices developed by St. Ignatius Loyola to help people deepen their relationship with God. For centuries the Exercises were most commonly given as a "long retreat" of about 30 days in solitude and silence. In recent years, there has been a renewed emphasis on the Spiritual Exercises as a program for lay people. The most common way of going through the Exercises now is a "retreat in daily life," which involves a month long program of daily prayer and weekly meetings where you share your experiences. The Exercises have also been adapted in many other ways to meet the needs of modern people.
To register, please stop at the welcome desk after Mass or call the parish office at 306-352-0800
Initial Meeting TBA
Retreat Evenings Tuesdays, March 26, April 2, April 9, April 16, 7:30 – 9:15 p.m.
A participant book is required. Cost is $30.00
Deadline to Register is March 11, 2019 so we can order books.
---